Schools | Moving Services | Utility Services

SCHOOLS in the Hamptons:
If you are relocating to the Hamptons, a primary concern for you and your family is the education system provided by each of the communities. The following lists the public school districts and their contact information. In addition, some of the nation's finest private schools are located right here in the Hamptons. Schedule an appointment to meet with them…they would be happy to give you their grand tour.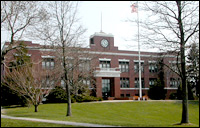 Amagansett School
320 Main St., Amagansett, NY 11930
(631) 267-3572

Bridgehampton UFSD
P.O. Box V, Bridgehampton, NY 11932
(631) 537-0271

Bridgehampton Child Care and Recreation Center
Sag Harbor Turnpike, Bridgehampton, NY 11932
(631) 537-0618

Child Care Council of Suffolk, Inc.
Southampton, NY 11963 · (631) 283-1838

Child Development Center of the Hamptons
44 Meadow Way, East Hampton, NY 11937 · (631) 324-3229

Child Development Center of the Hamptons
136 Main St., Amagansett, NY 11930 · (631) 267-0133

Country School
7 Industrial Rd., Wainscott, NY 11975 · (631) 537-2255

East Hampton High School
2 Long Lane, East Hampton, NY 11937 · (631) 329-4132

East Hampton Middle School
76 Newtown Lane, East Hampton, NY 11937 · (631) 329-4116

East Quogue UFSD
6 Central Ave, East Quogue, NY 11942 · (631) 653-5210

Eastern Suffolk Board of Cooperative Educational Services (BOCES)
Old Riverhead Road, Westhampton Beach, NY 11978 · (631) 288-6400

Eastport UFSD
390-A Montauk Hwy, Eastport, NY 11941 · (631) 325-0800

Foundation of Youth Day Care
Plant Street, Southampton, NY 11968 · (631) 287-8734

Hampton Bays Elementary School
72 Ponquogue Ave., Hampton Bays, NY 11946 · (631) 723-2121

Hampton Bays UFSD
88 Argonne Rd, Hampton Bays, NY 11946 · (631) 723-2100

Hampton Day School
790 Butter Lane, Bridgehampton, NY 11932 · (631) 537-1240

Hayground School
Mitchell Lane, Bridgehampton, NY 11932 · (631) 537-7068

John M. Marshall Elementary School
3 Gingerbread Ln., East Hampton, NY 11937 · (631) 329-4155

Mattituck-Cutchogue School District
15125 Main Rd., Mattituck, NY 11952 · (631) 298-8460

Montauk Elementary School
50 S. Dorset Rd., Montauk, NY 11954 · (631) 668-2474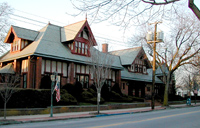 Montessori Southampton
135 Saint Andrews Rd., Southampton, NY 11968 · (631) 283-2223

Our Lady of the Hamptons R.C. School
160 N. Main St., Southampton, NY 11968 · (631) 283-9140

Peconic Montessori School
1225 Montauk Hwy, Water Mill, NY 11976 · (631) 726-8077

Quogue Elementary School
P.O. Box 957, 10 Edgewood Rd., Quogue NY 11959 · (631) 653-4285

Raynor Country Day School
4 Mill Pond Path, Speonk, NY 11972 · (631) 288-4658

Remsenburg-Speonk UFSD
Box 900, 11 Mill Rd., Remsenburg, NY 11960 · (631) 325-0203

Riverhead Central School District
700 Osborne Ave., Riverhead, NY 11901 · (631) 369-6700

Riverhead UFSD
700 Harrison Ave, Riverhead, NY 11901 · (631) 369-6708

The Ross School
2 Goodfriend Dr., East Hampton, NY 11937 · (631) 329-0142
18 Goodfriend Dr., East Hampton, NY 11937 · (631) 907-5000

Sag Harbor Elementary School
68 Hampton Street, Sag Harbor, NY 11963 · (631) 725-5301

Sag Harbor UFSD
P.O. Box 11, Sag Harbor, NY 11963 · (631) 725-5300

Sag Harbor Union Free School: Pierson High/ Middle School
200 Jermain Ave.,Sag Harbor, NY 11963 · (631) 725-5302

Sagaponack Common School
Main St., Sagaponack, NY 11962 · (631) 537-0651

Southampton College-Long Island University
Montauk Highway, Southampton, NY 11968 · (631) 283-4000

Southampton Elementary School
30 Pine St., Southampton, NY 11968 · (631) 283-6800

Southampton Head Start and Day Care Center
Flanders Road (Route 24), Flanders NY 11902 · (631) 369-7730

Southampton High School
141 Narrow Ln., Southampton, NY 11968 · (631) 283-6800

Southampton Intermediate School
70 Leland Ln., Southampton, NY 11968 · (631) 283-6800

Southampton Pre-K School
2 South Street, Southampton, NY 11968 · (631) 287-3306

Southampton UFSD
70 Leland Ave., Southampton, NY 11968 · (631) 283-6800

Springs Elementary School
48 School St., East Hampton, NY 11937 · (631) 324-0144

St. Therese Parish School
67 S. Essex St., Montauk, NY 11954 · (631) 668-5353

Stella Maris Catholic Regional School
135 Division St., Sag Harbor, NY 11963 · (631) 725-2525

Suffolk County Community College
Speonk-Riverhead Road, Speonk, NY 11972 · (631) 548-2500

Tuckahoe Common School
468 Magee Street, Southampton, NY 11968 · (631) 283-3550

Tuller School at Maycroff
PO Box 1991, Sag Harbor, NY 11963 · (631) 725-1181

Wainscott Elementary School
47 Main St., Wainscott, NY 11975 · (631) 537-1080

Westhampton Beach UFSD
340 Mill Rd.,Westhampton Beach, NY 11978 · (631) 288-3800


---

Here are a couple of local sources…MOVING & STORAGE COMPANIES...you might want to contact for further information and assistance:

Despatch of Southampton
554 Hill Street, Southampton, NY 11968 · (631) 283-3000 or (800) 827-6683

Home Sweet Home Moving & Storage Company
342 Montauk Hwy., Wainscott, NY 11975 · (631) 537-0700

Mark Press Moving & Storage
370 County Rd. 39, Southampton, NY 11968 · (631) 283-2110

Twin Forks Moving & Storage
11 Tradesmans Path, Bridgehampton, NY 11932 · (631) 725-7700 or (877) 863-6757

B&N Moving & Storage
353 County Road 39A, Southampton, NY 11968 · (631) 283-1346


---

To contact your local UTILITIES here in the Hamptons:

Electricity: Long Island Power Authority (LIPA)
Establish New Service @ (800) 490-0025
Report an Outage @ (800) 490-0075
Automated Services @ (800) 490-0015
Billing Inquiries @ (800) 490-0025

Natural Gas: National Grid (previously KeySpan Energy)
Establish New Service @ (800) 930-5003
Report a Gas Emergency @ (800) 490-0045
Automated Services @ (800) 490-0015
General Inquiries @ (800) 930-5003

Public Water: Suffolk County Water Authority
Establish New Service @ (631) 698-9500
After Hours Emergency @ (631) 665-0663

Telephone: Verizon
Establish New Service @ (631) 890-1550
Repairs & Service @ (631) 890-6611

Cable & Internet: Cablevision
Establish New Service @ (631) 727-6300
Repairs & Service @ (631) 727-6300



© Hamptons Fine Homes, LLC