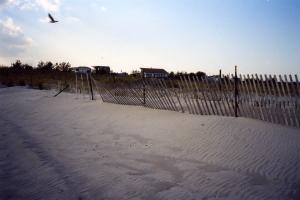 Hamptons Fine Homes LLC has dedicated a portion of its website to profiling Market Trends…buying patterns, characteristics of requests for properties, increases in both prices and values, shifts and decided changes in the marketplace…which continue to develop here in the Hamptons. From our point of view, the HamptonsFineHomes.com Projections section will give you an overview of what's happening in the East End's real estate marketplace, referencing a cross-section of sold and closed transactions, especially the ones which seem to be setting the pace for the comprehensive market, and highlight those buying and selling patterns that are occurring on a repetitive basis.

On a regular schedule we will publish a cross-section of sold and closed transactions in our Hamptons Fine Homes Property Transfers. Our sources for this compilation of subject properties, their relating facts and figures, are taken directly from Public Record. In an effort to offer something new and fresh, as well as informative, to Buyers and Sellers alike, we will choose a theme for each of our Transfers Reports. For instance: What $3,000,000 Buys From Town-to-Town, The Price of Raw Land is Our Greatest Indicator of the Cost of a New Home in the Future, The Popularity of Commercial Properties…is it a savvy purchase?, 10-Figure Mega-Sales, and other topics. Many of our previously published reports will be made available for your reference in the Hamptons Fine Homes Report Archives section.

Please know, we welcome any contributions you would like to make to our Market Trends section. If you have sold, or purchased, a property…please e-mail us a picture of the property, along with identifying the property address, and any pertinent information (including the sold and closed price, of course)…and we will try to include it in one of our Transfer Reports. We look forward to your input…from Realtors, as well as their clients and customers. [Note: Please indicate any information which you are submitting to us, facts that are not already part of Public Record, and that you would prefer to be treated as 'confidential'.] In advance, thank you for your valued interest…and your input.


© Hamptons Fine Homes, LLC