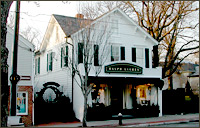 Every Purchaser of property wants to see himself as the one and only Buyer in the world! Unfortunately, that is not the reality. And, in the hot real estate market of the Hamptons, the most savvy of Purchasers enter into this investment arena fully prepared. Prepared with a working knowledge of the marketplace, current value comparisons, the complete buying process, and a number of financial considerations, including taxes, transfer costs, mortgage requisites and (the best-suited to his needs) sources.

This is where Hamptons Fine Homes LLC can make you shine! We do your homework with you and for you. Our extensive knowledge of the marketplace as well as the minutia that is part and parcel of the buying process, will put you, the Purchaser, in the most favorable light to acquire the property that you really want…and at a selling price you will know is competitive. We, at Hamptons Fine Homes LLC, feel this is our job…our very personal responsibility to each individual Purchaser…being instrumental in successful investments made by knowledgeable investors.

Real estate acquisitions here on the East End have become a prudent, and especially solid, choice for both big and small investors. Hamptons Fine Homes LLC believes that you shouldn't have to be Donald Trump to expect star-quality treatment from your Realtor. All of us have heard the expression "knowledge is power". We, at HFH, look forward to sharing our knowledge with you…and providing intelligent Buyers with the kind of information that will assist them in making smart investment decisions.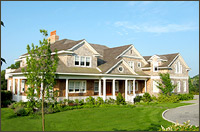 The brokers at Hamptons Fine Homes LLC are trained and qualified in representing the Purchaser in their real estate objectives...from the initial search, through the entire transaction. Services of the Certified Buyer Representative (CBR) are designed specifically to act on behalf of the Purchaser, the Buyer-Client... rather than in the traditional Seller-Client capacity. Should you elect to have HFH be your CBR, it is a contractual relationship (similar to a listing agreement) that focuses on the best interests for your purchase, fiduciary responsibilities are shown to you, the Buyer-Client…offering you an extra edge in many ways, and thus, strengthening your position in the overall Buyer-Seller equation.

For service as individual as you are...call us for your personal, and private, consultation.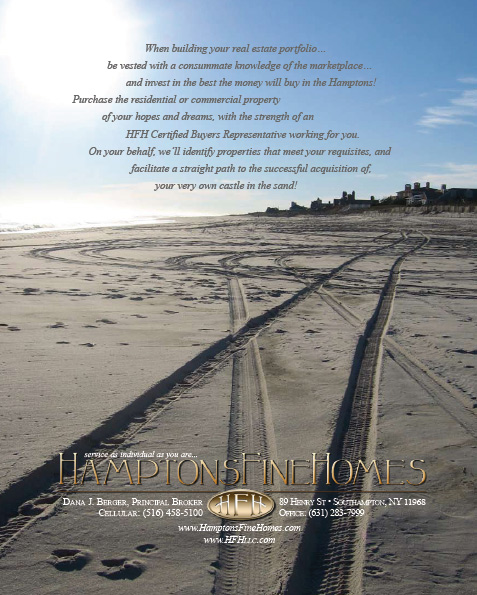 © Hamptons Fine Homes, LLC